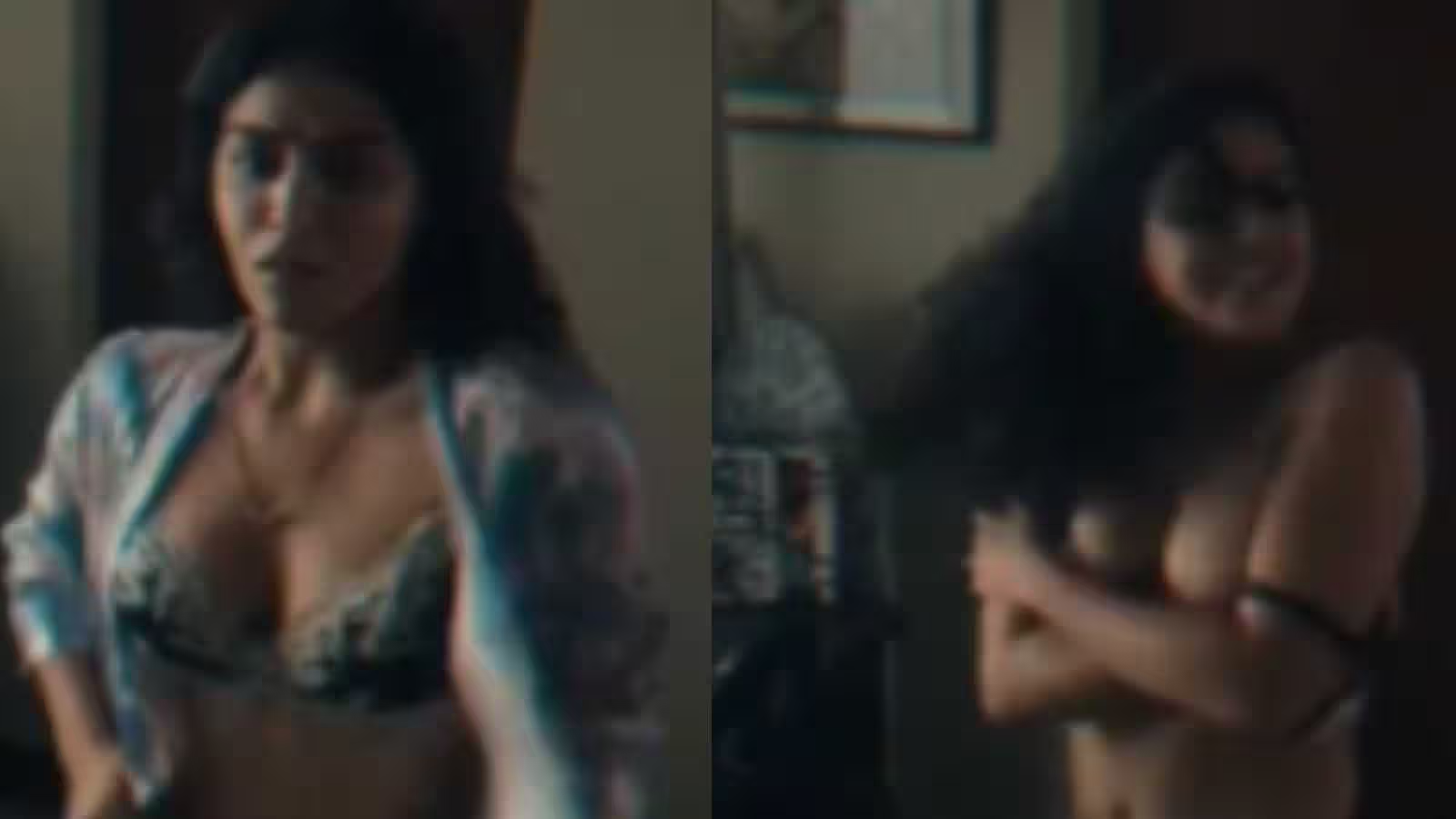 Introduction
In the realm of Bollywood, there's a name that's currently creating ripples—Wamiqa Gabbi. Her role in Vishal Bhardwaj's latest Netflix thriller, "Khufiya," has not only captivated audiences but also sparked quite a buzz.
Table of Contents
Wamiqa Gabbi's Steaming Presence
From the moment "Khufiya" hit the screens, Wamiqa's presence in the film has been a topic of discussion. The actress has left an indelible mark with her bold and scintillating performance. Her character, Charu, is at the heart of the story, and Gabbi has brought her to life with remarkable finesse.
The Khufiya Plot Unveiled
The movie is not just about Gabbi's steamy scenes; it's a gripping espionage thriller that revolves around love, loyalty, revenge, and betrayal. The story follows an RAW agent on a mission to uncover a mysterious individual leaking confidential information from the department.
Tabu takes on the role of the investigator, while Ali Fazal is cast as her prime suspect. The plot is layered with intrigue, and viewers are left guessing about the true identity of the supposed "traitor." The film keeps you on the edge of your seat from start to finish.
Wamiqa's Bold Dance Moves
One scene in particular has sent shockwaves across the internet. Gabbi's bold dance in lingerie on the popular track "Ye Jawaani Hai Deewani" has gone viral. In this sequence, she exudes confidence and sensuality, showcasing her impressive dancing skills. The video has taken the internet by storm, with viewers captivated by Gabbi's charisma.
Wamiqa Gabbi in Khufia 🔥🔥🔥pic.twitter.com/jFa8uNeH9H#WamiqaGabbi #wamiqa #WamiqaGabbihot #filmymastee #Khufiya #KhufiyaOnNetflix

— Filmy Mastee 💙💙💙 (@FilmyMastee) October 7, 2023
A Closer Look at Khufiya
The movie is based on Amar Bhushan's espionage novel, "Escape to Nowhere." It's a thrilling ride filled with suspense, and the performances by Wamiqa, Tabu, and Ali Fazal add depth and intensity to the narrative. The film has garnered positive reviews for its engaging plot and exceptional acting.
The Wamiqa Gabbi Factor
Her portrayal of Charu in the movie has been a game-changer for her. She's not only sizzled on-screen but also showcased her acting prowess. Her bold scenes have garnered attention, but it's her ability to bring depth to her character that sets her apart.
Exploring the Impact
The internet is abuzz with discussions about Wamiqa and her role in the movie." Netizens have praised her boldness and applauded her performance. Social media platforms are flooded with clips and stills from the film, all highlighting Gabbi's standout moments.
Read Also : Jawan Movie Review: Shah Rukh Khan's Action Hero Era Gleams
In Conclusion
As the movie continues to make waves on Netflix, Wamiqa's contribution to the film cannot be overlooked. Her sizzling presence, especially in the bold scenes, has made her a rising star in Bollywood. The movie is not just a thriller; it's a testament to Gabbi's acting prowess and the captivating storytelling of Vishal Bhardwaj.
If you haven't already, it's time to witness her scorching performance in the movie and experience the intrigue and drama that this Netflix thriller offers.