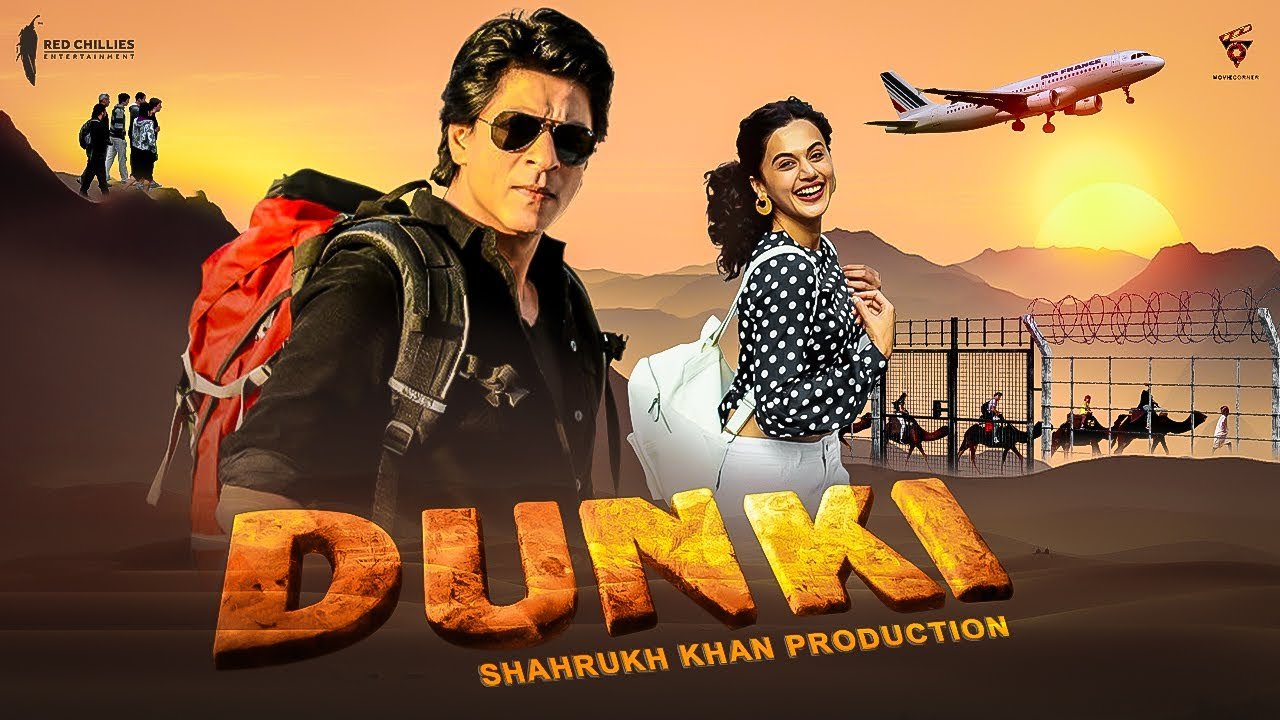 Introduction
The anticipation is building as Bollywood fans prepare for the release of Dunki, an upcoming Hindi-language comedy-drama film directed by the acclaimed Rajkumar Hirani and featuring the charismatic Shah Rukh Khan in a lead role. In this article, we delve into the intriguing world of Dunki, exploring its cast and crew, the plot, release date, budget, and why this film holds relevance and interest for the audience.
Dunki: A Dive into the Details
Cast and Crew
Director: Rajkumar Hirani
Producer: Rajkumar Hirani
Cast: Shah Rukh Khan, Taapsee Pannu, Boman Irani, Vicky Kaushal, Dharmendra
Plot Unveiled
While the plot of the movie remains largely shrouded in mystery, whispers suggest that it's a social comedy that tackles the complex issue of immigration. The story revolves around a Punjabi man, portrayed by Shah Rukh Khan, who embarks on an illegal journey to Canada.
Release Date and Beyond
Mark your calendars! The movie is set to hit the screens on December 22, 2023, captivating audiences across India. With Dunki 2023 on the horizon, fans can't wait to see what this film has in store.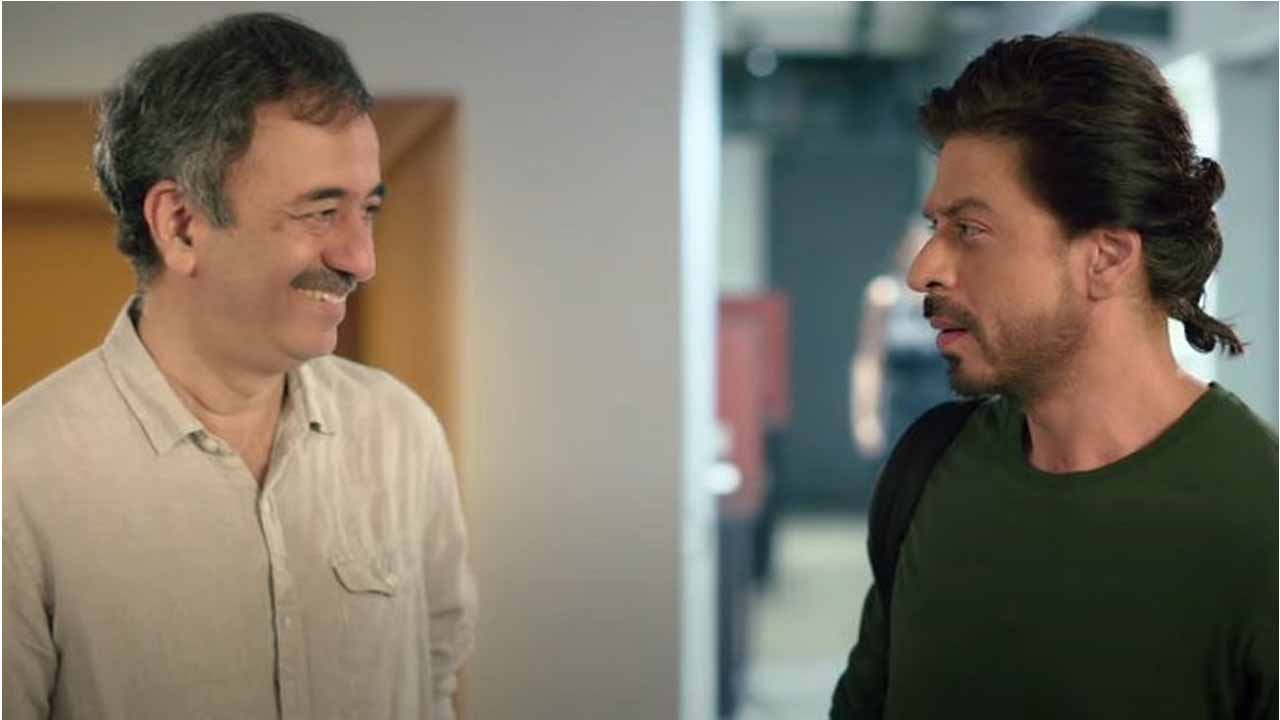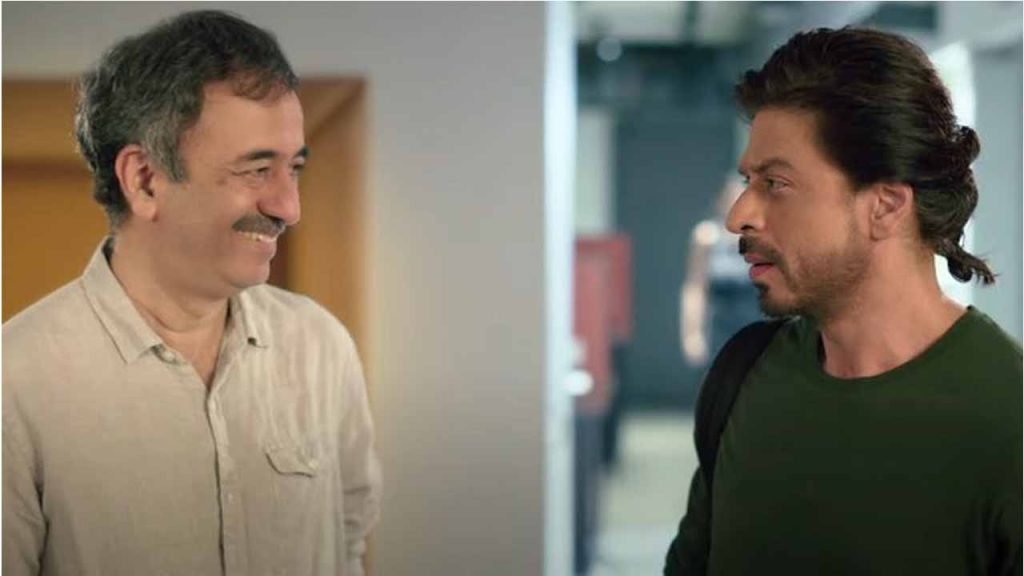 Budget and Bollywood Extravagance
While the exact budget of the film has not been officially disclosed, industry insiders estimate it to be around ₹100 crore (US$12.5 million), making it a significant Bollywood production.
Why This Film is Relevant and Interesting for the Audience
The movie is poised to capture the attention of Bollywood enthusiasts for several compelling reasons:
Powerhouse Collaboration: It brings together two titans of the Indian film industry, Shah Rukh Khan and Rajkumar Hirani, known for their blockbuster hits. This dynamic duo's collaboration promises a cinematic treat.
Timely Social Issue: The movie shines a spotlight on the contentious issue of illegal immigration, a topic that resonates globally. Rajkumar Hirani's narrative approach to this sensitive subject is highly anticipated.
Star-Studded Ensemble: Beyond Shah Rukh Khan's star power, the movie boasts an ensemble cast featuring Taapsee Pannu, Boman Irani, Vicky Kaushal, and Dharmendra. Their collective talent adds another layer of intrigue to the film.
Donkey Flight: Decrypting the Term
What is Donkey Flight?
Donkey Flight is a term used to describe a risky and illegal immigration technique that involves flying to a Schengen-zone country on a tourist visa and then crossing the border to the UK or USA on foot or by car. The term Donkey Flight comes from the fact that the migrants have to carry heavy luggage and walk long distances like donkeys. This technique is used by some Indians who want to settle abroad but do not have the legal means or documents to do so.
Understanding the Process
The process of Donkey Flights typically involves obtaining counterfeit identification documents and then traveling to a neighboring country with shared borders. Once in the proximity of the desired destination, immigrants attempt illegal border crossings.
Risks, Challenges, and Prevalence
Donkey Flights come with significant risks, including the possibility of capture and deportation by border authorities. Injuries and even fatalities are not uncommon among those attempting these journeys. Additionally, these flights are financially burdensome, as immigrants must pay smugglers for assistance.
Illegal immigration, including Donkey Flights, is relatively common, especially among individuals from developing nations. Factors such as poverty, conflict, and political instability contribute to the growing numbers of people seeking refuge or better opportunities abroad.
Dunki's Take on Donkey Flight
While the exact portrayal of Donkey Flight in the movie remains a mystery, the film is expected to shed light on the perils and challenges associated with illegal immigration. It may also explore the multifaceted impact on immigrants and their chosen destinations.
Expectations and Reactions to Dunki
Expectations for the movie are soaring high. Shah Rukh Khan and Raj kumar Hirani's collaboration has raised the bar, and the film's focus on a pertinent social issue ensures it will be a topic of conversation and debate. As Shah Rukh Khan Dunki trends worldwide, fans eagerly await this cinematic revelation.
Read Also : Jawan Movie Review: Shah Rukh Khan's Action Hero Era Gleams
Conclusion
In conclusion, Dunki emerges as a highly anticipated Bollywood release for 2023. With its stellar cast, renowned director, and socially relevant theme, the film promises to be a captivating cinematic experience. As it tackles the intricate subject of illegal immigration, the movie is set to leave a lasting impact on audiences and spark crucial discussions about the challenges faced by immigrants worldwide. This Dunki Hindi movie is poised to make its mark in the realm of Indian cinema. 😊😊😊
What does the name Dunki mean in the context of the movie?
In the movie Dunki, the name "Dunki" refers to the main character played by Shah Rukh Khan. It is also a reference to the illegal immigration technique called "Donkey Flight," which is a central theme of the film.
Who directed Dunki?
Dunki is directed by the renowned filmmaker Rajkumar Hirani, known for his hit movies like Munna Bhai MBBS, 3 Idiots, PK, and Sanju. This film marks his first collaboration with Shah Rukh Khan.
Who are the other notable actors in Dunki?
Dunki features a talented ensemble cast, including Taapsee Pannu, Boman Irani, Vicky Kaushal, and Dharmendra. Taapsee Pannu plays the female lead opposite Shah Rukh Khan, while Boman Irani, Vicky Kaushal, and Dharmendra play pivotal roles.
When is the release date for Dunki?
The estimated budget for the movie Dunki is approximately Rs. 200 crore (around $27 million). This makes it one of the higher-budget films in the careers of both Shah Rukh Khan and Rajkumar Hirani.
Why is Dunki relevant and interesting for the audience?
Dunki is relevant and captivating for audiences due to its exploration of the significant issue of illegal immigration, a global concern. The film offers a unique perspective on migration not commonly seen in mainstream cinema. Additionally, it promises to deliver an engaging experience with its blend of comedy, drama, romance, and action. Lastly, the film features two Bollywood icons, Shah Rukh Khan and Rajkumar Hirani, who have a massive fan following worldwide.
What is the Star cast of Dunki?
Shah Rukh Khan, Taapsee Pannu, Boman Irani, Vicky Kaushal, Dharmendra