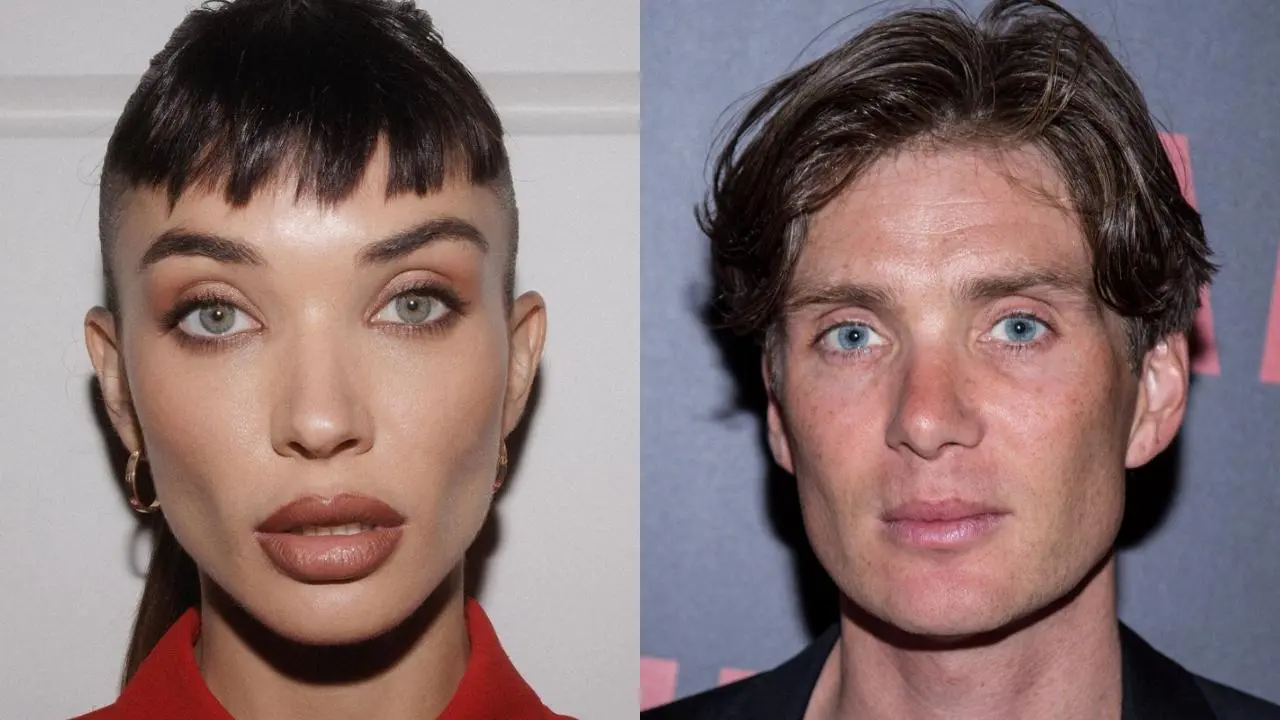 Amy Jackson's New Look Sets Social Media Abuzz
What's the Connection Between Amy Jackson and Cillian Murphy's Distinct Styles?
Bollywood actress Amy Jackson recently shared pictures of her new look on social media, igniting a flurry of discussions among fans. Her fresh appearance has prompted comparisons to Hollywood actor Cillian Murphy, leaving everyone intrigued.
In these new photos, Amy sports a striking look with high cheekbones, light eyes, and an open-mouthed expression that has fans drawing connections to Cillian Murphy's distinctive style, particularly his appearance as Thomas Shelby in "Peaky Blinders."
Amy's new look has caused quite a stir among her fans, with many noting the uncanny resemblance to Cillian Murphy. One Instagram user commented, "This is a carbon copy of Cillian Murphy; it's impossible to ignore." Another user playfully remarked, "You did better in Peaky Blinders!"
While there isn't any known connection between Amy Jackson and Cillian Murphy, it's clear that Amy and her boyfriend Ed Westwick share a close bond. They recently enjoyed a fabulous holiday together in Udaipur, which Amy shared with the world through social media.
Speaking of Cillian Murphy, the actor gained significant acclaim for his recent role in Christopher Nolan's blockbuster film, "Oppenheimer," where he portrayed the character of J. Robert Oppenheimer, the father of the atomic bomb.
Read Also: Disha Patani Photos: Disha Patani shared steamy pics
Amy Jackson's new look has given fans a glimpse of her unique style, and discussions about her resemblance to Cillian Murphy are trending across social media platforms.
Amy Jackson movies
Amy Jackson has appeared in over 15 films, including her debut in the Tamil film "Madrasapattinam" (2010). Some of her other notable films include "Ekk Deewana Tha" (2012), "I" (2015), "Singh Is Bliing" (2015), "2.0" (2018), and "The Villain" (2018).
Amy Jackson Husband/Partner
Amy Jackson is currently dating Ed Westwick, a British actor known for his role as Chuck Bass in the TV series "Gossip Girl.
Amy Jackson Instagram
Amy Jackson is active on Instagram with the handle @iamamyjackson, where she shares pictures and stories of her personal and professional life. She has over 10 million followers on Instagram and often posts about her travels and fashion choices.