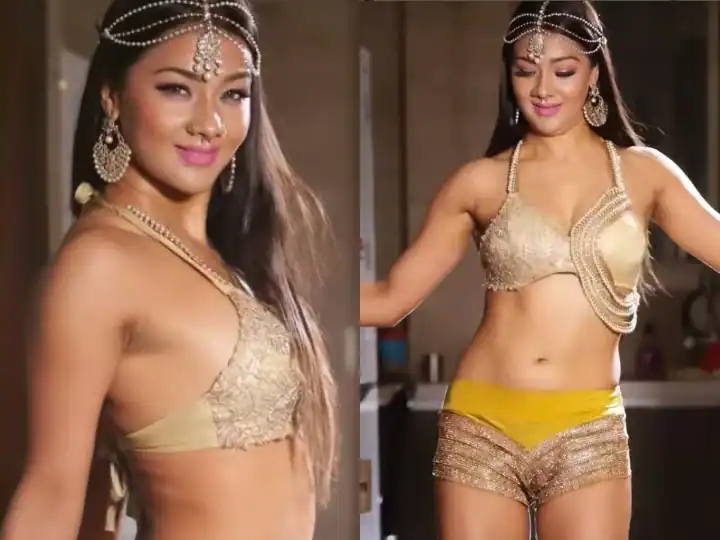 Namrata Malla Shares Twerking Skills: Namrata Malla , the beautiful actress of Bhojpuri world, does not need any introduction. The forceful acts of the actress and her dance have always been making people crazy. Namrata's fan following on social media is increasing day by day. He has crossed the 1.5 million mark on Instagram. Recently, Namrata has forced the fans to rub their eyes by showing the fusion of her traditional and western look.
In the latest video, Namrata Malla is seen twerking along with belly dance. Very few actresses are seen in Bollywood, who are seen twerking in the best way. One of which the name of Namrata Malla has also been added. While flaunting her thin waist, the acts of Namrata are killer, as well as the expression of the actress is nothing less. Namrata Malla, who makes her crazy with her lake-like eyes, is seen ruling the hearts of her fans every day with her sexy moves.
Namrata Malla is seen sweating profusely in the gym to maintain her supple waist. With the perfect diet plan, the actress is very strict about her daily routine. After hard work, the actress does not forget to flaunt her toned figure.
Millions of views and thousands of comments have come on this video of Namrata Malla in a few minutes. This video is going viral on social media indiscriminately. Namrata Malla is one of those actresses of Bhojpuri world, who got fame overnight and reached the pinnacle of success.