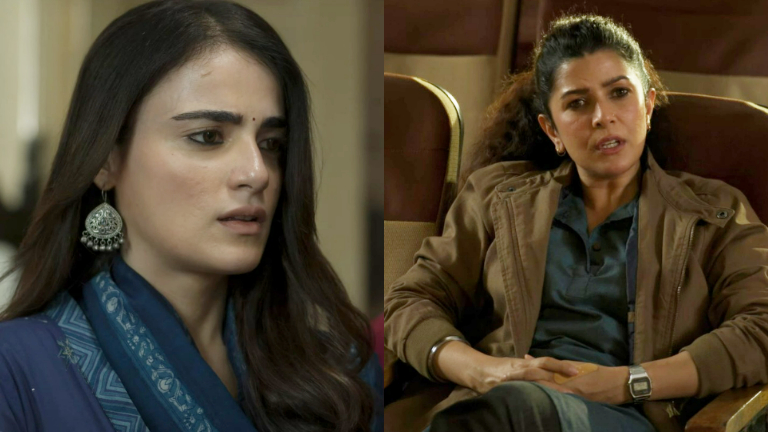 Sajini Shinde Ka Viral Video – October 27, 2023 – Mark Your Calendar!
Prepare to be captivated by the enigmatic and suspenseful world of "Sajini Shinde Ka Viral Video." This highly-anticipated film is set to hit theaters near you on October 27, 2023. The recently released trailer promises an enthralling cinematic experience.
The Plot Unveiled:
"Sajini Shinde Ka Viral Video" is a film that revolves around the lives of seemingly perfect individuals – a devoted daughter, a loving fiancée, and a dedicated teacher. However, beneath the facade of perfection lies a viral video that unravels the hidden complexities of their lives.
Behind the Scenes:
The film is directed by Mikhil Musale and produced by Dinesh Vijan. The ensemble cast includes acclaimed actors such as Nimrat Kaur, Radhika Madan, Bhagyashree, Subodh Bhave, Soham Majumdar, Chinmay Mandekar, Shruti Vyas, Sumeet Vyas, Sneha Raikar, Ashutosh Gaikwad, and Rashmi Agdekar, who promise to deliver powerful performances.
Music and Dialogues:
The music for "Sajini Shinde Ka Viral Video" is composed by Sachin-Jigar, with Anu Singh Choudhary and Kshitij Patwardhan handling the dialogue writing.
Visual and Audio Artistry:
The film's visuals are brought to life by The VFX Co. and The Post Co., while Subhash Sahoo is responsible for the sound design. The background score, crafted by Hitesh Sonik, adds an extra layer of depth to the film's atmosphere.
Soundtrack:
The film's music is set to enchant audiences with its melodies and is presented by Zee Music.
Distribution Partner:
The film's distribution is managed by Pen Marudhar, ensuring that it reaches a wide and appreciative audience.
Read Also : Jawan Movie Review: Shah Rukh Khan's Action Hero Era Gleams
As "Sajini Shinde Ka Viral Video" promises to be a roller-coaster of emotions and suspense, it's time to dive into the thrilling world it offers. The trailer is now available for your viewing pleasure, so make sure you don't miss out on the excitement it holds. Mark your calendar for October 27, 2023, and prepare for an unforgettable cinematic experience.