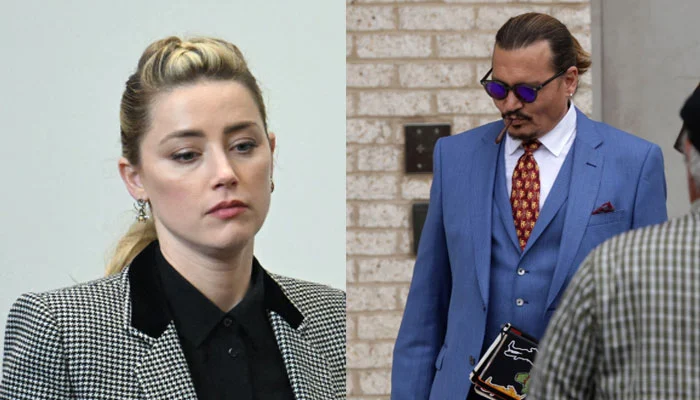 Johnny Depp vs Amber Heard trial verdict defamation case: A Virginia court ruled in the ongoing defamation case against Hollywood's famous actor Johnny Depp and his ex-wife Amber Heard. Johnny Depp has won in this 6-week-long trial. Depp will receive $15 million in damages. At the same time, Heard has also been awarded $2 million in damages.
Heard filed a domestic violence case against Depp. After which, the actor filed a defamation case against Heard. Actress Amber Heard made claims of abuse and mental harassment against Johnny Depp. Heard called the court's decision disappointing. He said that this decision had broken my heart. At the same time, Depp said that the jury gave me back my life.
In Virginia, a seven-member jury found that Heard wrote an article against Depp on 2018 sexual violence. This article hurt Depp's reputation. This article was written with malicious intent.
The jury has held both Depp and his ex-wife Amber Heard responsible for defamation. The jury also found that Depp's attorney, Adam Waldman, made statements against Heard that hurt his reputation. So Heard would also receive compensation of $2 million.
Heard said – other women will also be shocked by the decision
Responding to the verdict, Heard called it a setback for the women. The disappointment I feel today is beyond words, he said. I am saddened that even so much evidence was not enough to counter my ex-husband's limitless power, influence, and sway.
Heard said the decision would shock other women as well. This will reduce the seriousness of violence against women. Let us tell you that Heard and Depp married in 2015. In May 2016, Heard filed an allegation of domestic violence against Depp, and the couple divorced in 2017. Heard accused Depp of forcible sex and drug abuse.
Read Also : एक्ट्रेस ने मशहूर एक्टर पर लगाया शराब की बोतल को प्राइवेट पार्ट में घुसाने का आरोप