After all, Alia Bhatt and Ranbir Kapoor showed their first glimpse in front of the media after marriage.
There was a lot of uproars when Alia and Ranbir came in front of the media for the first time after marriage. As if there was a competition to capture his first pictures in the cameras.
At the same time, Ranbir also left no stone unturned to lavish love on the newly married bride. He lifted Alia in his lap in front of the media.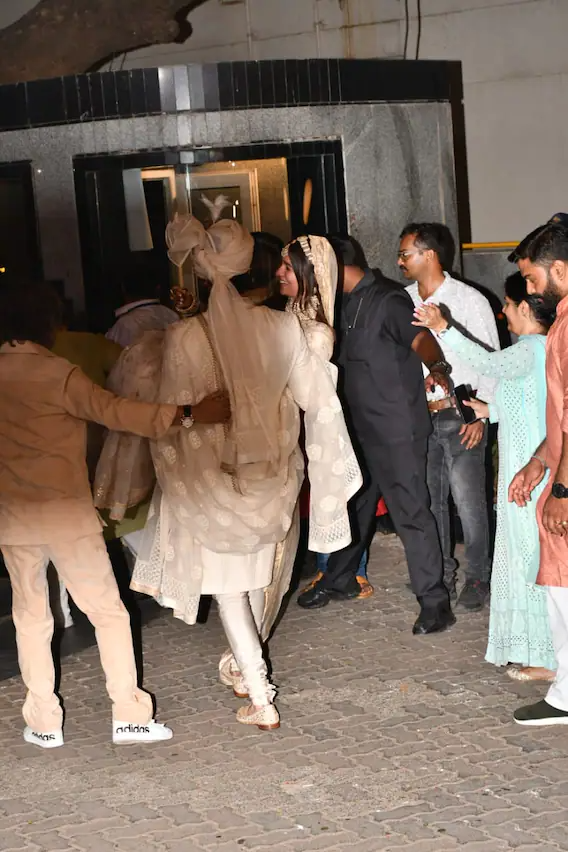 At the same time, Alia became red with shame on seeing this and but the carefree Ranbir left from there with his bride in the same style.
The special thing is that both of them took seven rounds in the balcony of the house .. because this place is closest to the heart of both of them.